EVENTS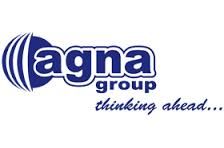 Career meetings-Agna Group meets the students of Beder University 04.02.2015 - 4.2.2015
In order to go ahead with the stream of career meetings, a group of our students will visit the offices of Agna Group. As you know Agna group is one of the most successfull companies in our country and more. It will be a good opportunity for students to be part of this reality even for one hour.
AGNA S.A was created as the merger of ANONIME KAKAVI S.A and AGNA INVESTITOR. AGNA S.A has two main divisions: distribution & real estate.
In 2011, AGNA S.A generated 80.835.000 euro.
Warning
: mysqli_num_rows() expects parameter 1 to be mysqli_result, null given in
/var/www/career.beder.edu.al/web/sub/calendar.php
on line
35
Warning
: mysqli_free_result() expects parameter 1 to be mysqli_result, null given in
/var/www/career.beder.edu.al/web/sub/calendar.php
on line
50